When it comes to indie music, there are some things that the listener can come to expect. Whether it's indie-rock or folk, there is a status-quo to music, and a comfortable boundary of tried and not-tried. In many ways, when I hear a new band, I find myself cataloging their sound in my mind, comparing them to the sound of both new and old bands alike. The first time I heard Le Trouble's daring work, I was stumped. I couldn't really think of anything that sounded quite like it. There's just something different, and I can't quite put my finger on it.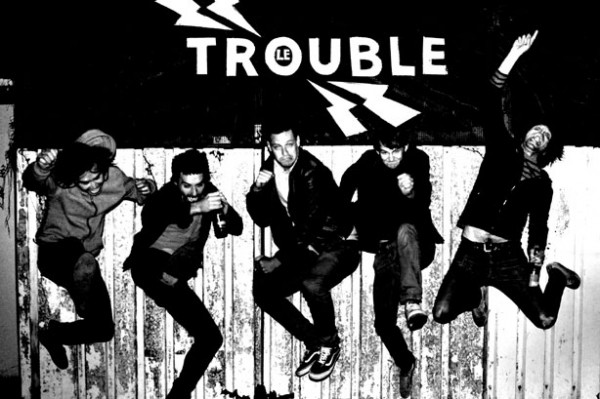 The result of a Quebec born guitarist/songwriter and an Australian singer, this Montreal based band has pushed the limits of what truly defines the alternative genre with their debut album "Reality Strikes." With no two tracks alike, the album really comes into a life of its own and is truly different from any other release this year. From the opening track "Mission Bell," with its driven, take-on-the-world attitude, to "Fine Line," where the stage is set for a more vulnerable, beautiful ballad that exposes, what I think, are the true values of the album itself. The record is truly a collage of alternative masterpieces that the world of independent music is ready to see.
One of the aspects that truly make this band so special is its French background. Exemplified in the gem of a song, "Pale as Rain," the wonderful French vocals provided by the featuring of Fanny Bloom give the track the feel of an afternoon drive through the streets of Montreal. With the opening guitars setting the tone with a Silversun Pickups-like vibe, and the swell to the duet with Fanny Bloom, this track is truly special, and in my opinion, is the stand out performance of the album. Over its 10 track course, "Reality Strikes" swiftly becomes a grand journey of musical variance, with Le Trouble assuming the role of the sage guide on an adventure from highs of catchy, guitar-driven choruses, to down-to-earth, soothing vocals. This album is truly a masterpiece, and very much deserving of more exposure. If you are interested (which, you would be crazy not to be), you can purchase their album for $5 on Le Trouble's bandcamp page. DO IT.